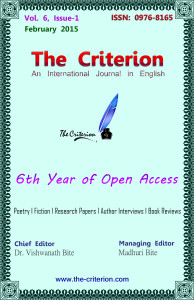 Birds on the Guava Tree
A. P. Govindankutty
Cooing and chirping of birds
Feasting on the fruits,
Almost ripe, on the guava tree
In the backyard of my home,
Woke me up in the morning,
Even as the soft light of rising Sun
Spread, through the scattered clouds
And a very thin veil of morning dew.
Cows were lowing, cocks crowing
And dogs barking in the nearby homes.
A crow was cawing on the mango tree
And the squirrels kept squeaking
Having seen a cat on the roof-top.
I stood at my window
Watching the birds, sharing their mirth,
And listening to their singing the glory
Of the boundless mercy of Mother Nature.
It is but fair that the birds eat,
Year after year, all the fruits,
Leaving none for me to pluck,
For they do not rob, hoard or trade
Nor do they kill each other
For power or pelf.
Indeed it must be for them
The trees grow on earth,
Flower and bear fruit,
For they never cut them down.