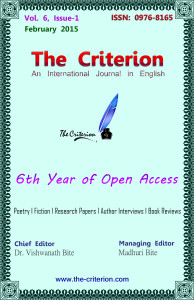 Vote for Truth
Perveiz Ali
Subjugation…
Yet they say we must vote?
Oppression and Siege…
We must vote for whom?
Collaborators….
All who participate in denying freedom.
Bloody….
The hands of all who sanction this farce.
Division…
Along party lines when Unity is desired.
Families….
Fractured by politics so vile.
Misguided…
Fallen into traps of the mind.
Confusion…
Reigning­ supreme as a tool of distraction.
Hurdles…
Martial Law that inhibits liberties and movement.
Materialistic…
The aim of the Subjugators on either side.
Power….
Yielded with strongarm tactics.
Poverty…
A means of keeping us powerless.
Community…
Restricted from organizing communal good.
Vote…For whom? Our leaders have no sway.
Elections…
For new puppets and strings?
Oppressors…
They who are really in charge here.
Ministers…
A Parliament of shadows who serves their owninterests.
Reality…
The sad state of affairs in Kashmir.
Betrayal…
Our own who sold us into this agony.
Treasures…
our land raped of its wealth forcibly.
Souls…
Destroyed by mayhem and greed unchecked.
Sacrifices…Our Patriots killed or imprisoned for being vocal.
Blind…
Those who fail to register the injustices.
Fanatics…
The ones who seek power at all cost
.Decades…
How long we have suffered this indignity.
Freedom…
The only Vote that matters….Where's that ballot?